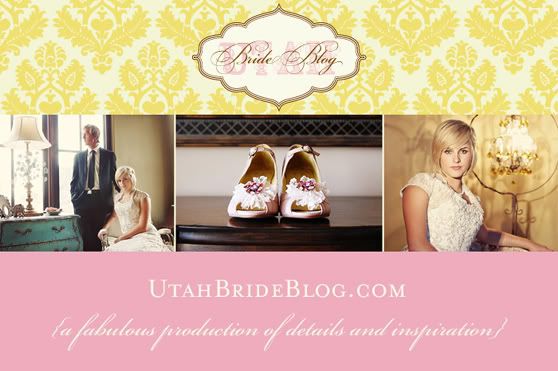 I'm SO excited to announce the official launch of the Utah Bride Blog! It has been a work in progress and long time needed! This blog is dedicated to feature fabulous, chic, and sophisticated weddings for Utah Brides in need of inspiration! This blog will also feature the best wedding vendors in Utah with their expert advice... and not to mention ridiculously beautiful photos!

Check out the new blog here and make sure you visit it for daily inspiration! Spread the word about this new blog and make sure to submit your images if you want to be featured on the new IT blog!

Help us get the word out by linking to the Utah Bride Blog on your own blog or website!