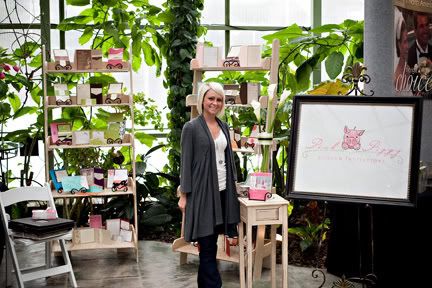 Thanks to everyone that attended the La Caille Bridal Show on Saturday. La Caille is such a beautiful venue and there was an amazing turn out of brides! It was so nice to meet so many awesome people and hang out with some of the best wedding vendors in Utah that I highly recommended. A very special thank you to Dustin Izatt for taking some pictures of our display! Check out his fabulous blog here to see more pictures from the show! Dustin and Tiffany are such nice people and I love looking at their work.... always impressed!

Some other great friends at the show were:
Swensen Photography
Darla Rose Photography
Jared with Brody Dezember Photography
Alta Moda Bridal
David Perry Films
Laughing Gravy
Sara with The Woods on Ninth

**Check out a cool video of the La Caille show here on David Perry's Video Blog!